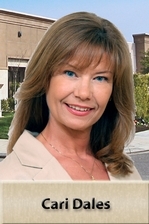 559.903.7649
559.432.1250 fax
559.903.7649 cell phone

[email protected]
7520 N. Palm Ave., Suite 102
Fresno CA, 93711
Receive Email Alerts from Me
          Keeping my clients' best interest at foremost importance at all times, with unfaltering honesty and integrity is the way I do business. Really listening, understanding and caring about what is important to you is what I believe is the key to an excellent Realtor/Client relationship.  
          With hard work, excellent communication, thorough attention to detail and full time availability, I will make your real estate endeavors satisfying and as stress-free as possible.  
          As a native from Fresno, I chose Century 21 C. Watson because of their community involvement, values, and experience. Family owned and operated since the 1960's!