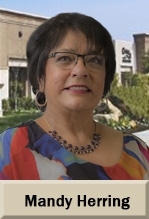 One of the reasons I am often given when my clients refer me to their most trusted friends and associates is that they've found, in working with me, an uncommon dedication and devotion to not only meet but exceed their expectations.
While every Realtor in town is busy trying to get involved in foreclosures I am busy helping stressed out families avoid foreclosure. I am a Certified Short Sale Expert and since 2006 have helped many families get back on their feet.  Helping families get back to living through selling their home is what I do.
My education and background provide the perfect platform from which I am able to offer you every resource available in the marketplace today. Whether you are a seasoned, savvy investor or a novice in search of that perfect first dwelling place, you can be assured that I will be your greatest advocate throughout the process. Aligning myself with only the best resources, to only the most creative, effective and proven local marketing avenues I will work diligently on your behalf to achieve our common goal. The Real Estate market is constantly evolving, it can be complex and overwhelming. You can trust that I will always thrive on staying up on the most current information available. Because I love what I do, I am committed to being your lifelong partner in success!
Barbra Streisand said it best " People who love people are the luckiest people in the world".
Mandy Herring 's Listings
#528299 | Single Family Home
#528732 | Single Family Home
#517979 | Single Family Home
#541646 | Single Family Home
#517562 | Single Family Home